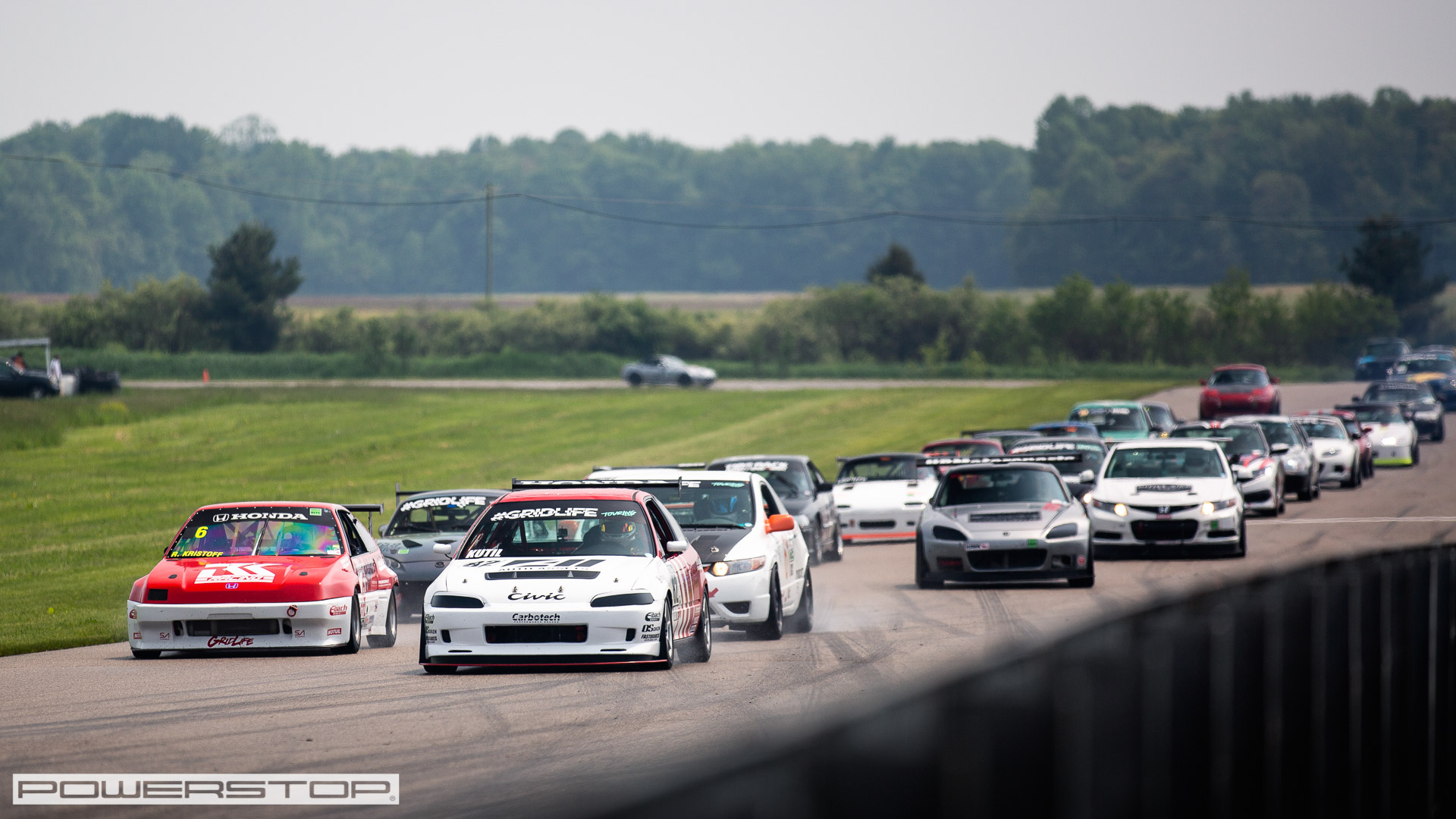 Power Stop Supports Businesses Big & Small During Lockdown
We are bummed that many of our favorite automotive events are getting postponed or cancelled in the wake of Covid-19. These events are a major investment for many businesses in the automotive and motorsports space, and this is going to hurt many their businesses. These are some motorsports brands to support.
But there is always a positive way to approach a situation, in this case many of these businesses have an online presence selling products like fan-merchandise and vehicle parts. Right now we encourage people to show these businesses that we all support what they do even when we can't see them at the track or on the trail. Maybe that means buying a sticker, a keychain, a shirt, or maybe even that single part you have been eyeing for the last few months.
All of the motorpsports brands to support on this list can ship to you, and some are even offering curbside pickup if you are local!
In the end we do not want to see anyone's business lose in these trying times, and we urge people to continue supporting the businesses that support our hobby. Large or small every purchase helps keep this community going strong.
Below is a list of companies with links to their online presence and a short description of what services or products they provide. If you think we missed someone please let us know, we are happy to add others to the list.
We can't wait to see everyone out at events as soon as possible!
MotorSports Brands to Support
The official merch store of one of our favorite music and motorsports events.
Photos from past Gridlife events, order photos or prints online.
Windshield hydrophobic coating, see clearer in adverse conditions.
Get your Ultimate Streetcar gear here to support their events while they are postponed.
BMW parts from OEM to performance, everything you need in one place.
Jackie Ding and Fiona's apparel store, he's one of the most exciting Gridlife competitors out there.
Makers and sellers of awesome parts for drift, grip, and streetcars. Koru Works is based in the Atlanta Area. Call and talk to Gregg, he's literally the nicest!
Drift car parts and accessories based out of Arizona.
One of our favorite Youtubers has parts, accessories, and merch available. Oh and he includes stickers, candy, and other ridiculous things for free with every order!
Subaru specialists in the Chicagoland area that can handle everything from maintenance, to race prep, to fabrication, and beyond. If you call in be sure to ask for Dewey, he's kind of a big deal.
Dreamtank makes incredible soap with pumice and moisturizers to keep your hands grease free and baby-soft!
Max-Bilt manufactures and sells Jeep lighting, center consoles, and more. Their Trail Tail lights are basically bomb-proof and bright as heck, pop on over to their site to order something cool and bright… oh and tell them Kris sent you.
BLK Flag Media provide photo and video services in the automotive/track day space. They have some cool products like track day vehicle trading cards available.
Apparel born out of the LA street car culture, run by really sweet dudes.
All of the go-fast parts you could ever want, call and order from Will… He's super duper nice!
Remaining open for all of central Ohio's European service and track preparation needs as well as European pre-owned sales and leasing. Ed Cz is one of the lead instructors of #Gridlife and AutoInterests.
Repair and race fabrication shop in Wauconda, IL. Charlie is a regular at Gridlife events with his Hard Times team.
Seats, steering wheels, and safety accessories for cars and trucks.
Nate has some of the most informative off-road DIY channels on YouTube and he has shirts and stickers for sale as well! Click through to learn something or buy something.
Motegi makes wheels for cars trucks and SUVs, they support a couple of drivers in Gridlife as well. We recommend finding a dealer from their dealers link to help support them and your local dealer.
Apparel from your favorite rock bouncer and off-road channel on youtube.
Parts and accessories to build your dream rig off-road.
AMS Performance is a Chicago area builder and tuner of some of the fastest cars in world, they recently began supporting the A90 Supra and are a go-to resource for parts and tuning knowledge.
Hardcore racer parts for your racecar.
Suspension manufacturer for drift, grip, and street. And our friend Nick Swann works there, and he's nice!
Offroad shop in St George and Moab, UT that sells great parts and builds some of the best Jeeps on the road and trail.
JDP sells and installs parts to make you car fast… just plain fast, Jordan Priestley also drives one of the baddest C7 Corvettes on the planet.
Austin Texas based fab and race shop, if you're in Central Texas hit them up!
Vinyl graphics company in Arizona, 2CT supplied last minute vinyl for the 2019 Trail to SEMA.
Nathan Vestal shoots pictures at track events around the country, he has pictures for purchase on his site.
Race car and race track stickers of every sort, make sure the emergency personnel on-track can find your tow hook or power cutoff switch.
You've seen their crazy aero on-track, guess what… they have apparel too!
They are actively looking for race cars and teams to feature… get your car in a writeup!!!!
Tempe, AZ based race supply shop. Everything you need and more to have a fast racecar in Arizona.
South African motorsports media outlet with great apparel designed for the automotive lifestyle.
Suspension partner of Trail to SEMA for many years running, we love our Icon-Equipped vehicles!
Factory ECU/PCM tuning device, Trail to SEMA partner that can save you from needing a standalone engine management on your build.
Light bar covers that ad style to your rig and eliminate that annoying whistle that the cooling fins produce on the highway.
The strongest axles on the planet, period. Our off-road rigs rely on these axles shafts to keep going on the trail.