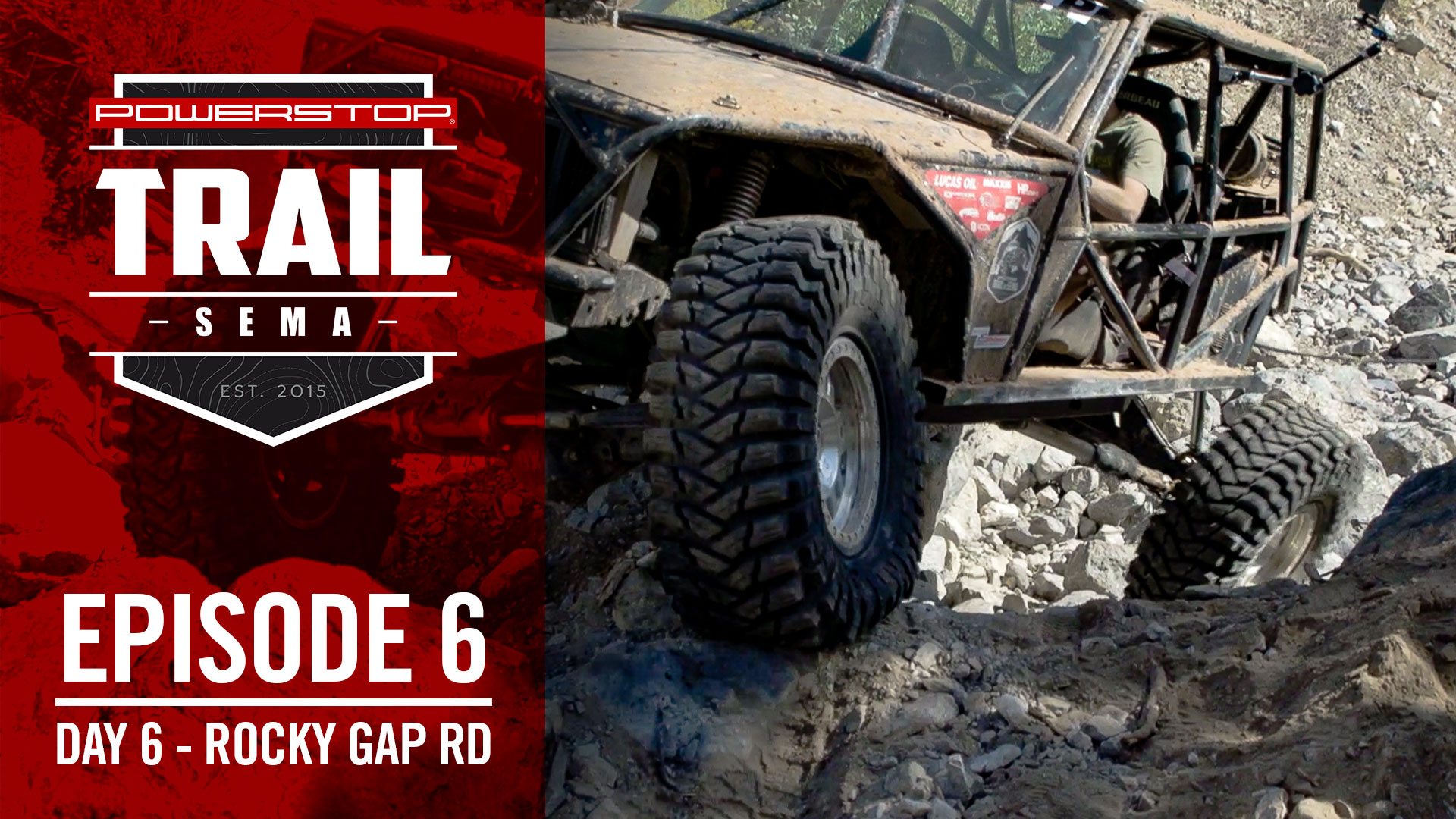 #TrailToSEMA – Day 6 "Rocky Gap Road"
Viva Las Vegas, it's day 7! We're back out west of Vegas in Lovell canyon on Rocky Gap road. The trail follows a forest service road into Red Rock Canyon from the west and is pretty typical of a west coast forested trail. There is no sticky sandstone in sight, instead we are faced with shattered chunks of granite and shale that tumble around under you as you walk and drive across them.
This is the 3rd time we have run this trail but it's new to most of our group. While not the hardest trail it does provide a few tough obstacles in between the densely forested forest road exits. It is also the bittersweet end to the off-road component of our adventure, and the start of our setup for the whirlwind that is the SEMA show.
Come along as we meet a new face or two and reconnect with one of last year's participants on a trail that she did not get to run because of a scheduling conflict. This may be the end of this particular adventure, but to us its a chance to reflect on our new friendships and to begin planning for 2019.
Thank you to everyone who has been following along on all of the social channels that we have flooded with memories of the 2018 PowerStop Trail to SEMA, and as always to JC Whitney and all of our corporate partners and participants for making this our best year yet!

Be sure to pay a visit to all of our corporate partners, and keep an eye out for a huge gallery of images from our 2018 adventure!
Lucas Oil
Maxxis Tires
Vision Wheel
Rugged Radios
Bestop
Icon Vehicle Dynamics
HP Tuners
RCV Performance Products
Optima Batteries