Daily-Driver, Stock Replacement
Electronic Brake Wear Sensors
Fits your Year Make Model
Will not fit your vehicle
Everything You Need Is In The Box
Built Tough
Tested at 500º Fahrenheit to ensure reliability
Produced to meet or exceed the strictest OEM standards
Ready to install – No modifications necessary
Electronic Brake Wear Sensors
Brake maintenance doesn't stop at replacing brake pads and rotors. PowerStop has a reputation for precision and adherence to the strictest OEM standards, which extends to our Brake Wear Sensors. Designed to meet the same form, fit, and function as the original OEM part. We pride ourselves to meet or exceed OEM requirements. Brake Wear Sensors wear down with the pads and illuminate the brake pad wear indicator light/warning. When that happens, it is time to replace the brake pads as well as the sensors. Our sensors are designed to withstand high temperatures and assure excellent electrode conductivity. The PowerStop Brake Wear Sensors continue to work after thousands of miles, providing the safety and performance drivers count on.
WHAT YOU
NEED
TO KNOW
INSTALLATION OPTIONS

Take it to a Pro
Not confident in your abilities as a mechanic? No problem! We have a network of installers that are ready to help you out. Bring in your car and your brake kit, and they'll do the rest.
Find an Installer
The PowerStop Difference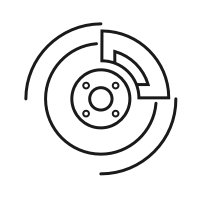 Brakes You Can Trust
We're bringing quality brakes to every vehicle on the road. Because when we can all stop better, the roads are a safer place.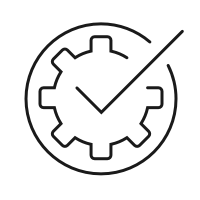 The Easy Way to Upgrade
Our brake kits have everything you need to get rid of weak brakes, and it's all delivered in one box.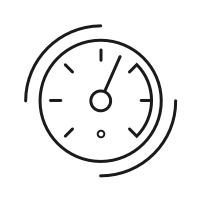 Stop Quick. Stop Clean.
Every brake pad in our lineup uses a carbon fiber ceramic compound, making your brakes noise & dust free.