Daily-Driver, Upgrade
Powder Coated Calipers
Fits your Year Make Model
Will not fit your vehicle
Everything You Need Is In The Box
Electrostatic High-Heat Powder Coated Calipers
Sold in pairs
100% Pressure Tested
All calipers are thoroughly inspected for quality and safety; pressure tested to prevent leaks
Brand New Components
New bleeder screws, hardware and pins complement remanufactured calipers and brackets
High Temperature EPDM Rubber
High temperature EPDM rubber for extended life
Premium Silicone Lubrication
Premium silicone lubrication provides smoother operation
Powder Coated Calipers
Don't blend into the crowd – add some spice to your brake system with the vivid red electrostatic powder coating of PowerStop Performance Brake Calipers. Each Caliper is custom designed to bolt right on your vehicle and is pressure tested to protect against leaks. PowerStop calipers and the brackets are remanufactured in our Chicago, IL facility. The high-temp EPDM rubber seals and boots add enhanced longevity. PowerStop Red Powder Coated Calipers come with fresh bleeder screws, stainless steel hardware clips and pins for a complete and easy installation of your new performance and visual upgrade.
Designed to Perform as a Kit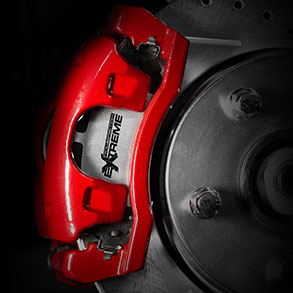 High-Heat Powder Coated Calipers
The easy to clean powder coating helps to resist rust and corrosion and extends the life of calipers.
WHAT YOU
NEED
TO KNOW
INSTALLATION OPTIONS

Take it to a Pro
Not confident in your abilities as a mechanic? No problem! We have a network of installers that are ready to help you out. Bring in your car and your brake kit, and they'll do the rest.
Find an Installer
The PowerStop Difference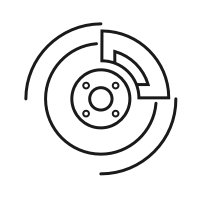 Brakes You Can Trust
We're bringing quality brakes to every vehicle on the road. Because when we can all stop better, the roads are a safer place.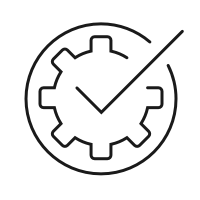 The Easy Way to Upgrade
Our brake kits have everything you need to get rid of weak brakes, and it's all delivered in one box.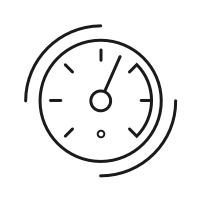 Stop Quick. Stop Clean.
Every brake pad in our lineup uses a carbon fiber ceramic compound, making your brakes noise & dust free.