Stock Replacement Upgrade
Semi-Coated Rotor
Fits your Year Make Model
Will not fit your vehicle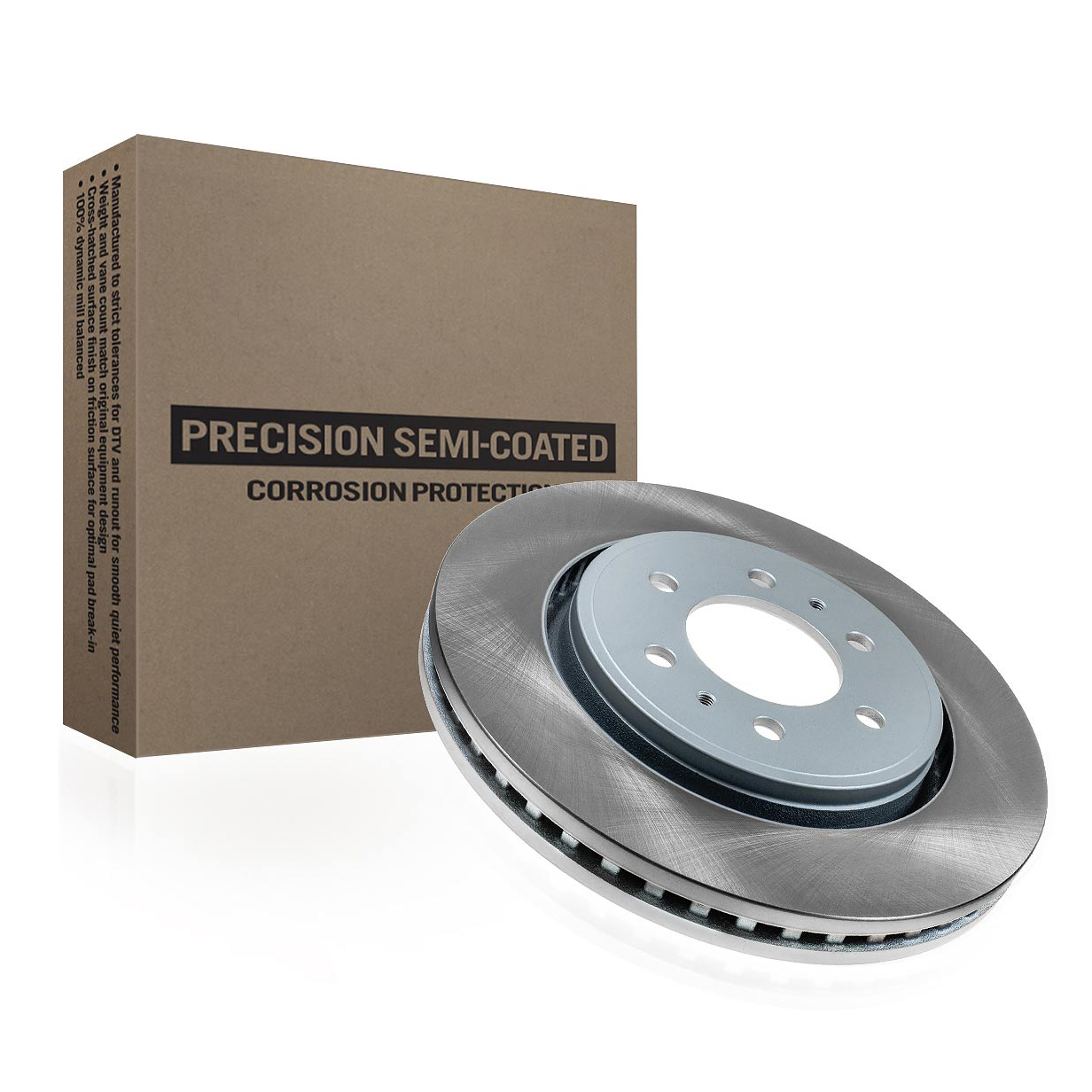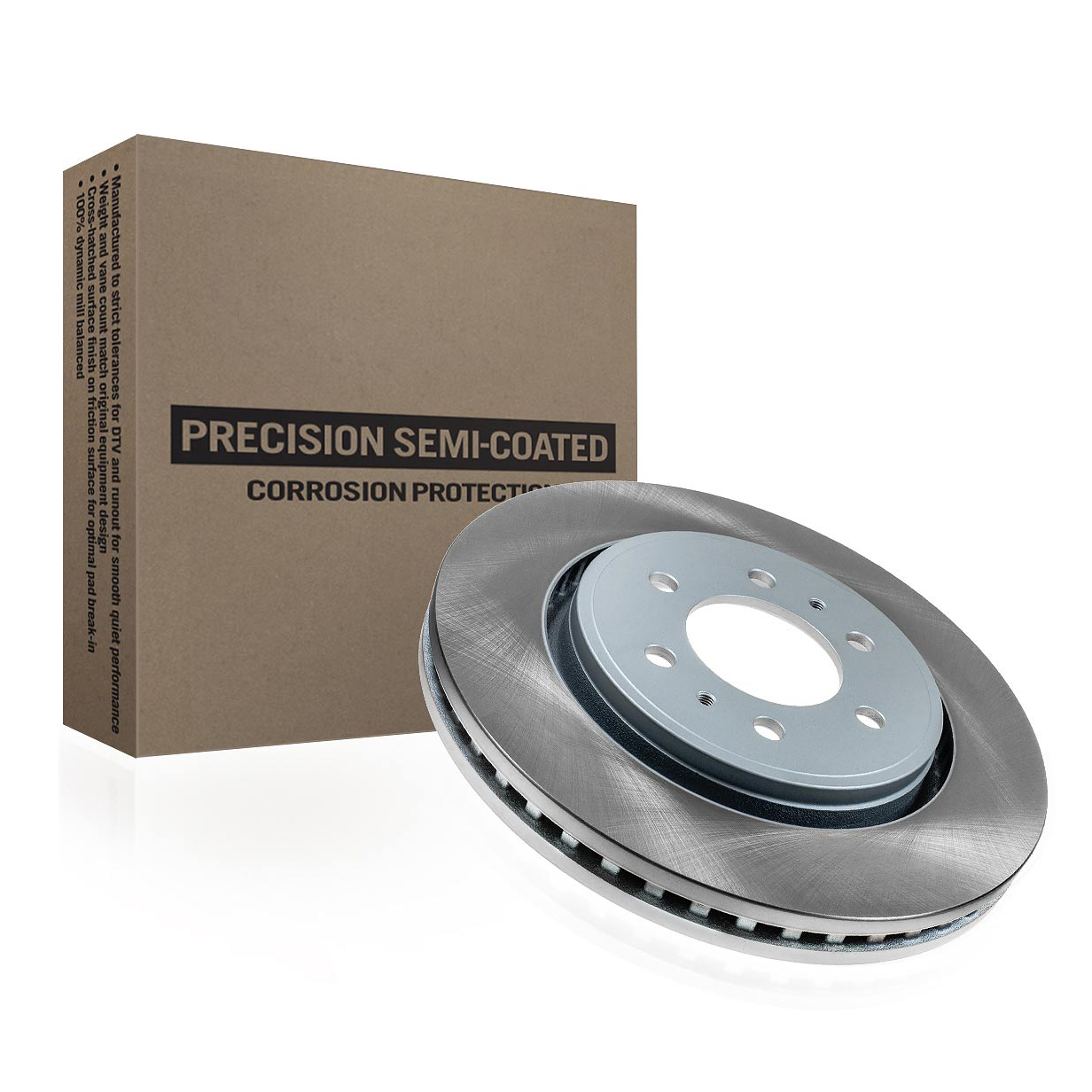 Everything You Need Is In The Box
Semi-Coated for corrosion resistance on hat, outer edges, and vanes
Weight and vane count match original equipment design
Manufactured to strict tolerances for smooth, quiet performance
Direct original equipment fit and function, as well as performance
Cross-hatched friction surface for optimal pad break-in
100% dynamic mill balanced
Direct bolt-on replacement, no modifications necessary
Sold individually
Semi-Coated Rotor
STOCK
REPLACEMENT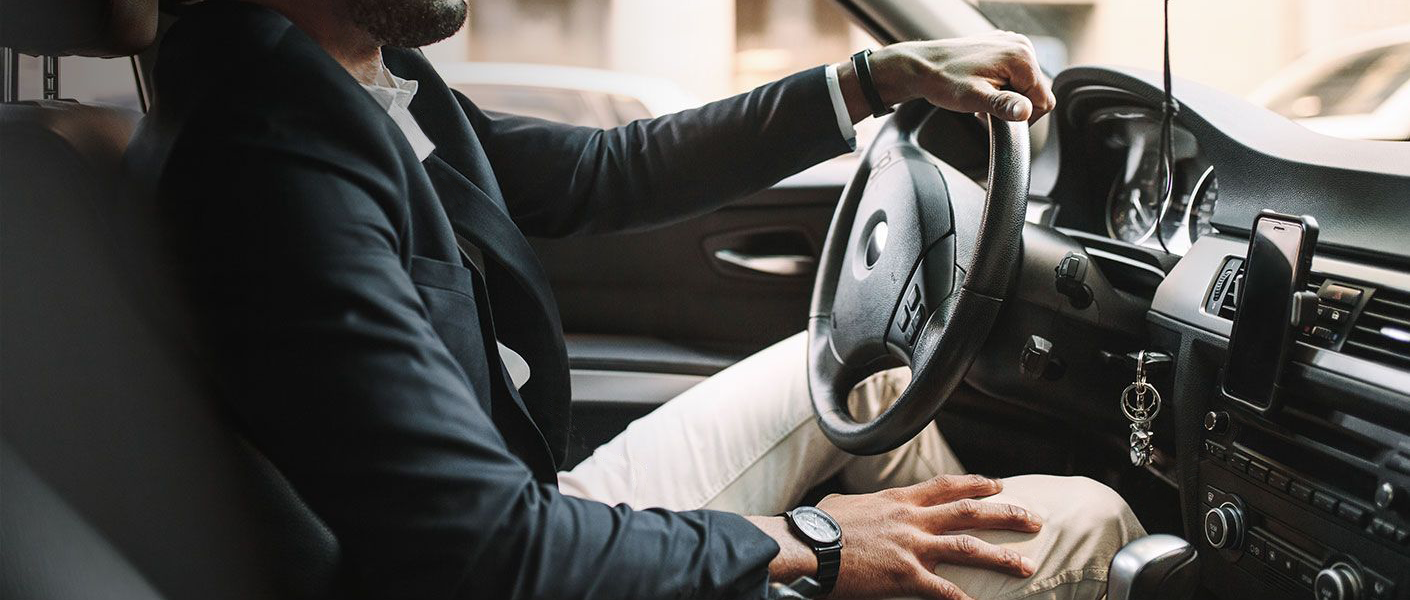 Semi-Coated Rotor
PowerStop Semi-Coated rotors are a partially coated, direct bolt-on replacement for original equipment. These rotors have a silver epoxy coating that is precision applied to areas that are prone to corrosion, including the hat, outer edge, and vanes. This corrosion resistant coating will help maintain a great look behind modern alloy wheels. PowerStop rotors are designed to match original equipment performance and specifications including weight and vane count for guaranteed fitment.
Great For
Daily Driving
Commuting
Corrosion Resistance
WHAT YOU
NEED
TO KNOW
INSTALLATION OPTIONS

Take it to a Pro
Not confident in your abilities as a mechanic? No problem! We have a network of installers that are ready to help you out. Bring in your car and your brake kit, and they'll do the rest.
Find an Installer
BREAK-IN PROCEDURE

Break-In is critical for optimal performance
The break-in procedure is critical to brake performance. The reason for a proper break-in is to establish an even layer of friction material deposited on the rotors from the brake pads. It is very important that this initial layer of friction material is evenly distributed.
Break in your PowerStop Brakes as follows:
Complete 5 moderate to aggressive stops from 40 mph down to 10 mph in rapid succession without letting the brakes cool and do not come to a complete stop. If you're forced to stop, complete the stop and either shift the vehicle into park or give room in front so you can allow the vehicle to roll slightly while waiting for the track light. The rotors will be very hot and holding down the brake pedal will force the brake pad to contact the rotor and possibly create an imprint on the rotor. This imprint may contribute to the creation of brake judder.

Continue the break in by completing 5 moderate stops from 35 mph to 5 mph in rapid succession without letting the brakes cool. You should expect to smell some resin as the brakes get hot. After this is complete, continue to drive the vehicle for as long as possible without heating the brakes excessively and without coming to a complete stop (Try for about 5 minutes at moderate speed). This is the cooling stage.

Once this is completed and the brakes have cooled to standard operating temperature, you may use the brakes normally. Never cool your brakes with water, as this can damage them.
WARRANTY & RETURNS

90 Day / 3,000 miles Warranty

PowerStop LLC warrants this product to be free from defects in materials or workmanship for 90 days from the purchase date or 3,000 miles of use, whichever occurs first. The product, when properly installed in the type of vehicle prescribed, and in which a material or workmanship defect is found, will be exchanged free of charge if returned to the seller who is authorized to service this warranty. PowerStop LLC is not responsible for its products when they are subjected to misuse, abuse, improper application, improper installation, or accident. This 90-day/3,000-mile warranty excludes failure of components due to disc thickness variation (DTV*), usually indicated by brake pulsation. Normal wear is not covered by this warranty.
TECHNICAL SPECS

Stock Replacement Upgrade
The PowerStop Difference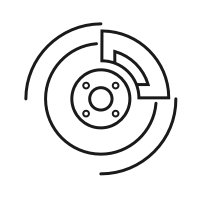 Brakes You Can Trust
We're bringing quality brakes to every vehicle on the road. Because when we can all stop better, the roads are a safer place.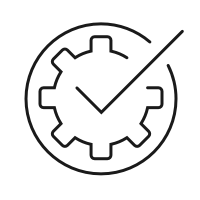 The Easy Way to Upgrade
Every part we make is a direct replacement for you vehicle's stock brake system.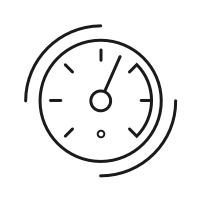 STOP QUICK. STOP HARD.
Our brake parts are not only made with a direct original equipment function, but also the original equipment performance.