Performance Upgrade
Stainless Steel Braided Brake Hoses
Fits your Year Make Model
Will not fit your vehicle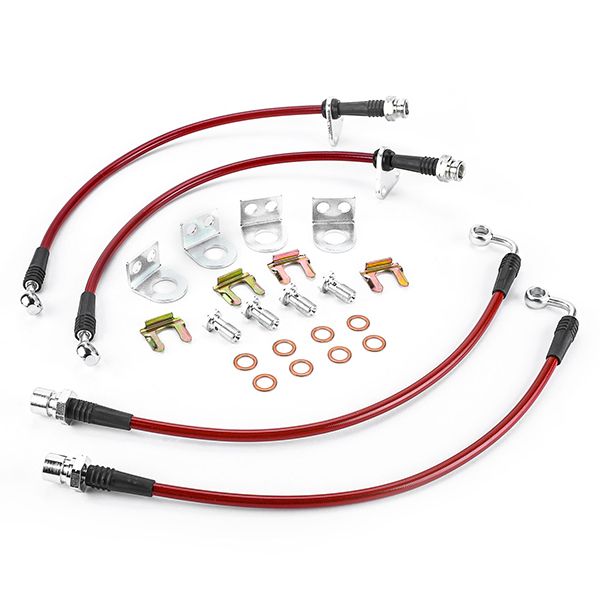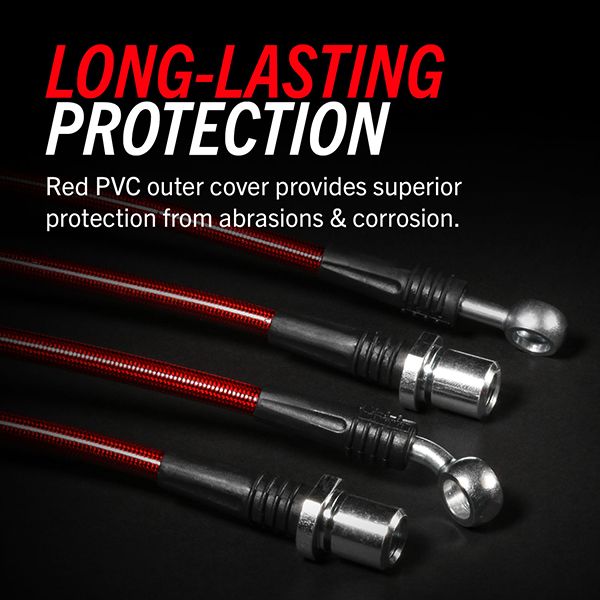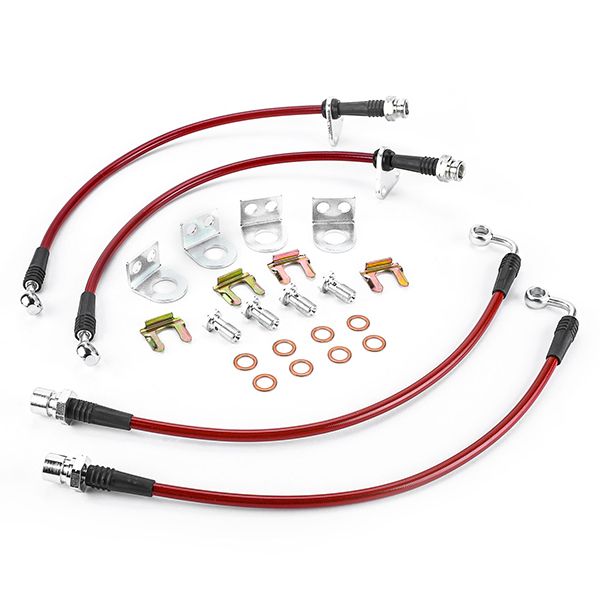 Everything You Need Is In The Box
Front & Rear Stainless-Steel Braided Hose Kit
Provides a quicker, firmer and more consistent pedal response
Red PVC Outer Cover
Provides superior protection from abrasion and corrosion
Made with premium PTFE
Permanently crimped-on zinc plated steel fittings
Mounting Brackets and Hardware
Stainless Steel Braided Brake Hoses
Old rubber hoses can soften and swell over time, leading to a spongy or soft brake pedal. For a quicker, firmer, and more consistent pedal response, there's PowerStop Stainless-Steel Brake Hoses. We use premium PTFE hoses with permanently crimped-on zinc plated steel fittings that are DOT Certified to ensure strength and durability against brake fluid leaks. The braided and PowerStop Red PVC outer cover also provides superior protection against abrasion and corrosion. Stainless-Steel Brake Hose Kits include all necessary the front & rear brake hoses, along with mounting brackets and hardware to complete your performance brake upgrade.
Designed to Perform as a Kit
Easy Install
Includes all the necessary mounting brackets, bolts and washers for a fast and easy install.
Built Tough
DOT Certified and made with premium PTFE hose with permanently crimped-on zinc plated steel fittings.
Long Lasting Protection
Red PVC outer cover provides superior protection from abrasions & corrosion.
WHAT YOU
NEED
TO KNOW
INSTALLATION OPTIONS

Take it to a Pro
Not confident in your abilities as a mechanic? No problem! We have a network of installers that are ready to help you out. Bring in your car and your brake kit, and they'll do the rest.
Find an Installer
The PowerStop Difference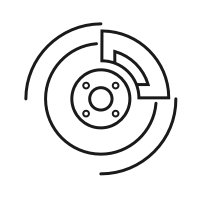 Brakes You Can Trust
We're bringing quality brakes to every vehicle on the road. Because when we can all stop better, the roads are a safer place.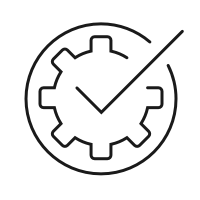 The Easy Way to Upgrade
Our brake kits have everything you need to get rid of weak brakes, and it's all delivered in one box.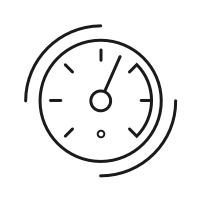 Stop Quick. Stop Clean.
Every brake pad in our lineup uses a carbon fiber ceramic compound, making your brakes noise & dust free.