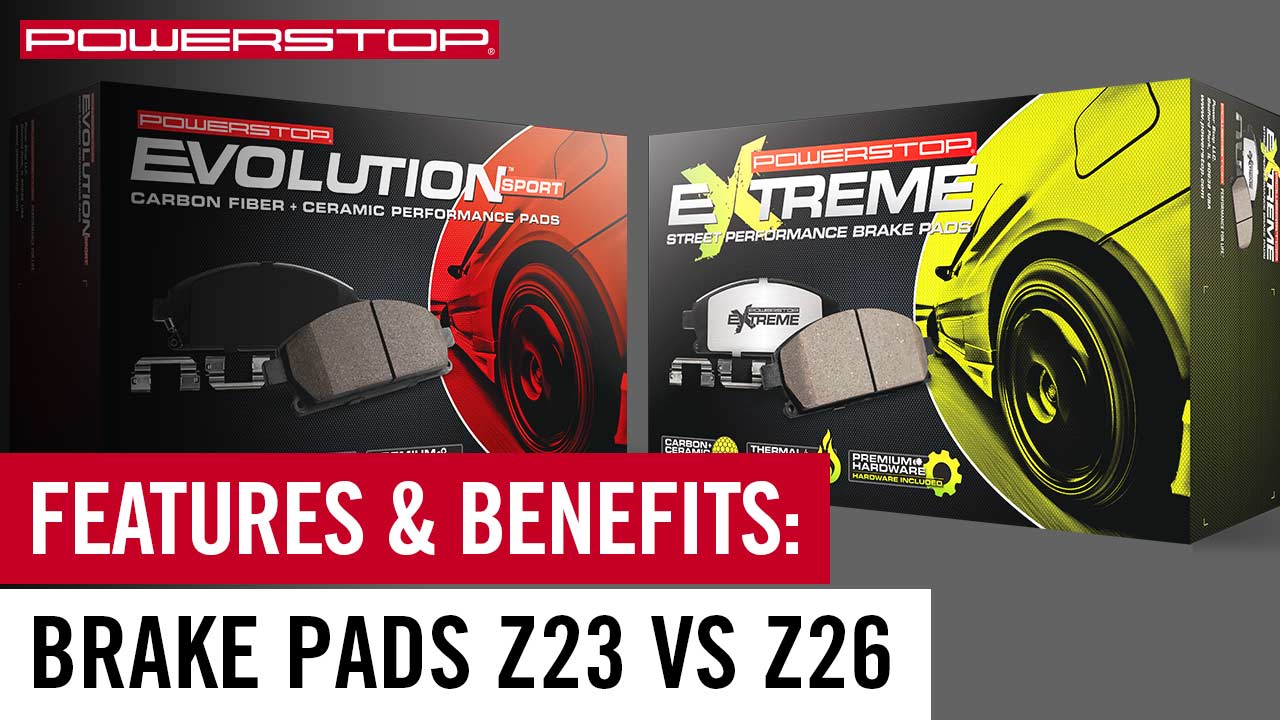 Z23 Evolution Sport or Z26 Street Warrior Performance Brake Pad Kit
---
Z23 vs Z26: which one is right for you? You'll need to know what kind of performance you want to get out of your brake pads and your driving style.
The Z23 pads are a Carbon-Fiber Ceramic formula that offer great dust-free braking performance. This kit is designed for increased braking power for a daily-driven car, truck, SUV or crossover.
The Z26, on the other hand is designed for extreme street braking performance on high performance vehicles. This kit includes premium stainless steel shims to provide better heat dissipation, as well as the Carbon Fiber Ceramic formula found on the Z23 brake pads.
Either way when you're buying your PowerStop brake kit it'll come with all the hardware and lubricant to make your performance upgrade easy.
Don't Just Stop… PowerStop!