Find The Right Brakes for
Your Vehicle
Brake Upgrade Kits for Virtually Anything You Drive
PowerStop brake upgrade kits include everything in one box – pads, rotors, hardware and more. Our brake kits are available for 98% of cars and trucks on the road. PowerStop offers brake pads using a carbon-fiber ceramic formula for a low-dust, noise-free ride. Most PowerStop brake kits are a direct, bolt-on replacement for original equipment, providing the easy and affordable upgrade for your vehicle.
Featured Powerstop Products: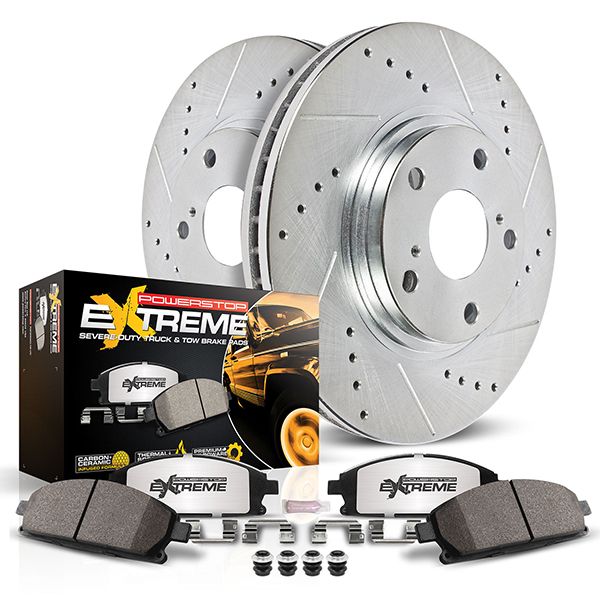 Towing, Off-Road, Hauling Upgrade
Brake Upgrade for Trucks and 4x4s that tow, haul or off-road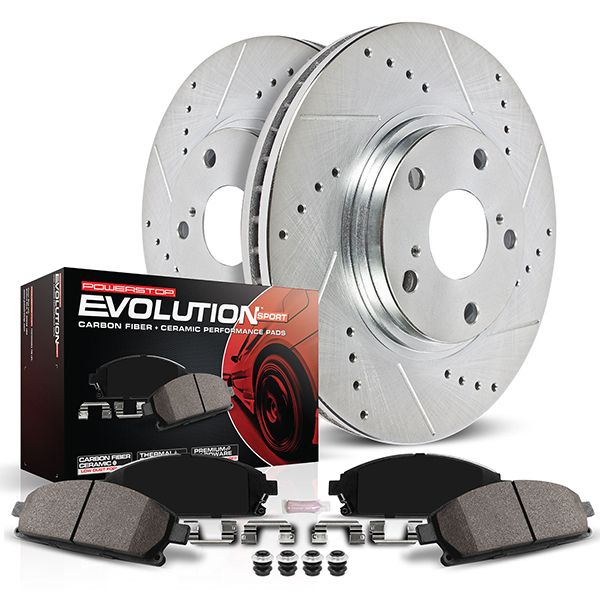 Daily-Driver Upgrade
Brake Upgrade for the Daily-Driver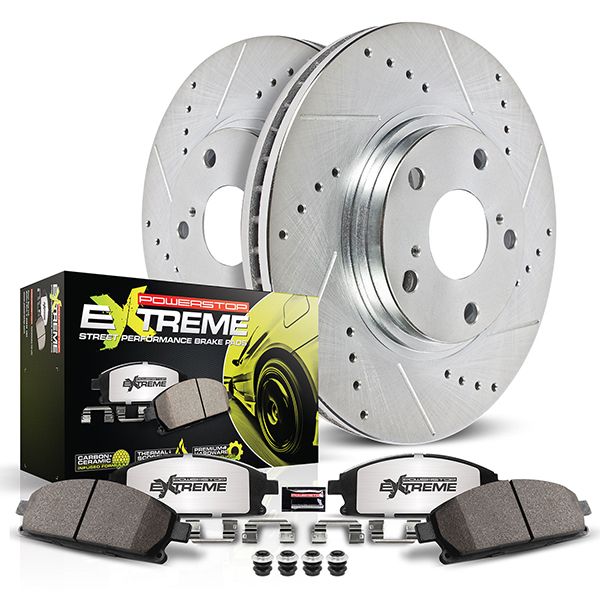 Muscle Cars, High Horsepower, Performance Vehicles
Brake Upgrade for Muscle Cars and High-Performance Vehicles
People Love PowerStop
Second set of PowerStop brakes and rotors. First set was for my jeep and i was so impressed i bought this set for my 3500 ram. Real stopping power, fast delivery and well built.
I put PowerStop brakes on all my vehicles now. I have them on my f350 and haul heavy loads and they stop awesome. That's why I bought these for our family car!
I heard from other hellcat owners that these pads cut down on brake dust significantly and were a good replacement for the stock Brembo brake pads. Well, they were correct. Since I have installed the pads, I now have hardly any brake dust after a week of driving!
Great stopping power and after 6 months look just as they did when they were installed.
Put these on my 2013 F150 and wish I would have done this upgrade the day I bought the truck! Stops way better than it did new. Factory rotors were annihilated towing a 5k lb. trailer downhill. These did it with ease. Highly recommend. And they look great!
I had a small shipping problem when I ordered but was quickly fixed once I contacted Amazon customer service. I've not had any issues with these since installing (5,000 miles ago). I notice a huge reduction of brake dust from the former factory OEM brakes.
Best brakes i have ever used. Period!! Have installed at least 25 set of brakes over the years and i have never had a brake this good. Smooth to the push, low brake dust and wow will it stop. Way better than the stock brakes that came on the 2013 F150. I was not given anything for this review, it is 100% honest.
I LOVE these brakes. I put these on my 2013 F150 and they were a breeze to install. I've probably got around 10,000 miles on them now and I am impressed with the stopping power these have.
Put these in my 16 JKU with 38s. I didn't notice any huge improvement, but they do stop well. What I did notice was that they continued stopping well, even with a trailer, off-road, for 7-8 hours a day on a 7 day 1500 mile trip.